Building Memories that Last a Lifetime
At Baroody Camps, Inc. we create programs that are designed to enrich the lives of the children at camps and schools in Northern Virginia. We provide year-round activities that will encourage a love of learning, creativity, curiosity, development of skills, character building, and fun--whether they attend one of our themed summer day camps, a weekend gymnastics class, tour the city during a field trip camp, develop their basketball skills in a clinic, or attend one of our after school programs. We also hire dedicated staff & work with experts in the field to deliver a variety of programs that will foster children's development & curiosity. Learn more about our programs below!
Baroody Camps hosts summer camps in Northern Virginia each year. We host a summer of themed day camps, Lego Engineering, Basketball, Science, Music, Dance, Field Trips, & more!
Baroody Camps provides enrichment programs in more than 22 public and private schools in Northern Virginia. Programs include classes such as Yoga, Theater, Dance, Tennis, Music, Magic, Animation, Spanish, Lego Engineering, plus many more!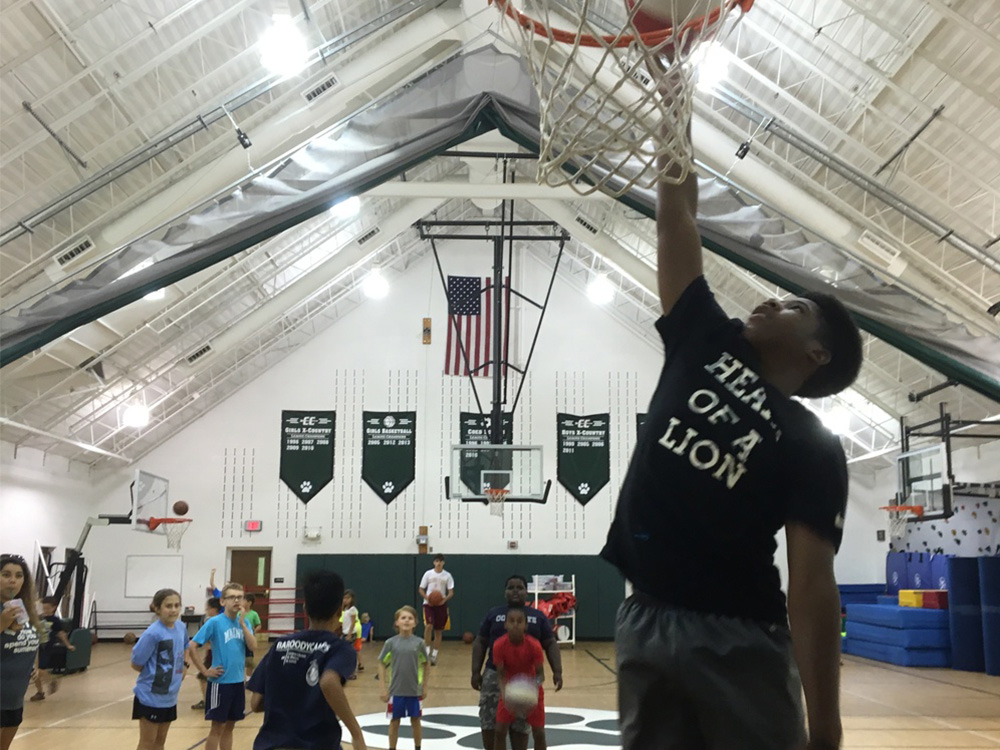 Weekend & Holiday Break Programs
Baroody Camps recognizes the need for high quality enrichment program offerings during holiday breaks or on weekends. We seek to provide families with programs such as gymnastics, tennis, basketball, soccer, themed camps & more! Additionally we also host and help organize children's birthday parties.
Interested in joining the Baroody Camps Team? We're hiring!
Sign up to receive regular updates from Baroody Camps, Inc.
"Friendly and safe environment. You can tell it's all about the kids from the way Pete (Mr. Baroody) and the counselors present themselves."